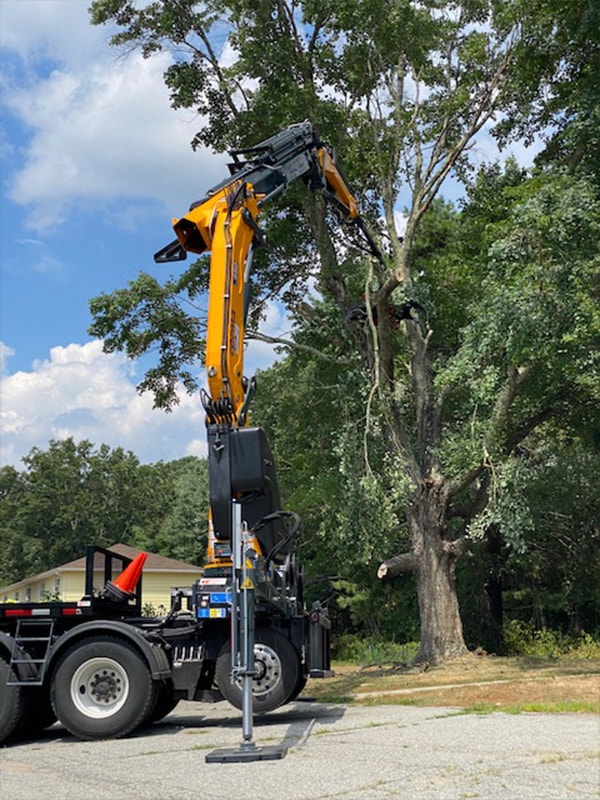 Safe, Fast, Efficient & Down Right Impressive!
Utilizing Our Knuckle Boom Grapple Saw Truck
If you need a tree removed from a tight, hard to reach and densely populated spot, our mechanical tree removal services are the perfect fit. We utilize our new professional knuckle boom grapple saw truck to safely cut trees without a substantial amount of setup necessary. Our team works quickly and efficiently to clear up your land and let you get back to your day in no time. Contact us today to discuss your tree removal project!