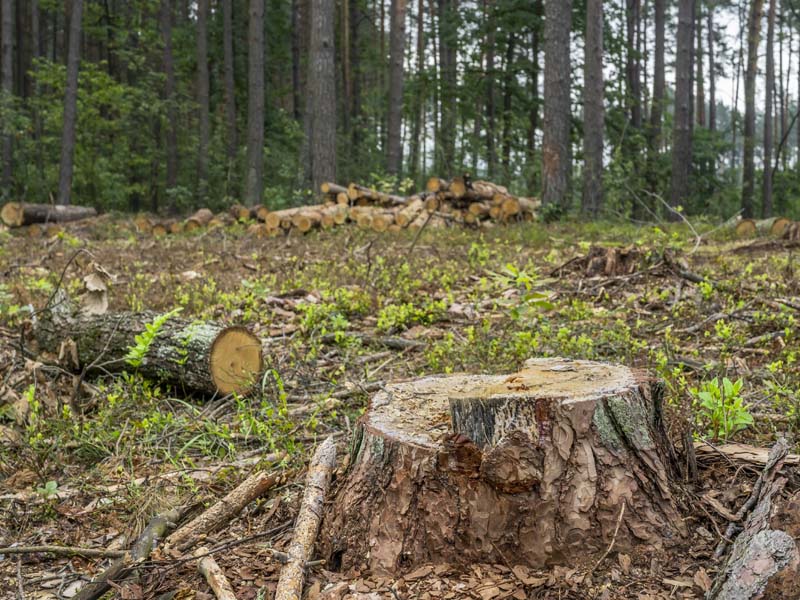 Expand Your Property With Land Clearing
Summer is now right around the corner and that means it is time to start planning cookouts, get-togethers, and property renovations! When it comes to evaluating useable property, many people consider a tree or brush line to be the edge of their property even if the technically own well into the tree line. Expanding that line of useable property is where land clearing comes into play.
Removing unwanted trees and brush is where the expansion process begins, allowing you to get a better idea of just how much space you have to work with when planning backyard renovation projects. After the land clearing is complete you'll be able to see exactly how much area you can utilize for new structures such as decks, patios, or even a pool! Land clearing is the type of service best performed by trained professionals, which is where the Krohn Kutz team comes in. We ensure that the land clearing process is done correctly and with the consideration of your future plans for the area in mind throughout the entire process. Our team combs through the area meticulously, removing anything that could potentially impede your future renovation project.
Get your Summer projects started the right way, call the professional team at Krohn Kutz Tree Service and expand your useable property!
ABOUT KROHN KUTZ
Krohn Kutz Tree Service is a Connecticut based team of trained professionals that offers a variety of tree removal services. Our equipment is constantly updated and we excel in reaching difficult areas safely. We work with our customers to come to an informed decision that meets their needs and our team has a strong work ethic to get the job done right.
For more information, contact us at:
860-933-8756
krohnkutz@gmail.com
Available 24/7, Including Weekends & Holidays