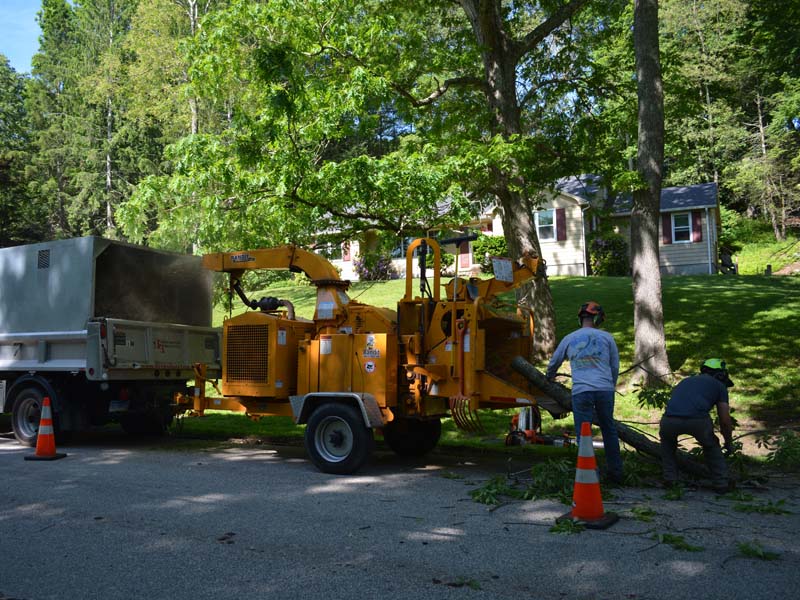 What Happens When You Leave Downed Trees?
With hot sunny Summer weather also comes intense storms of rain and wind. Under the right circumstances, a strong enough gust of wind or blowing debris can uproot trees. As a homeowner, dealing with downed trees can be a tricky situation. The team at Krohn Kutz Tree Service has some expert tips for how to properly deal with downed trees on your property. The number one rule to remember is that you should not ever leave the tree to stand and rot. Leaving a downed tree to decompose on your property can lead to an increase in unwanted pests from invasive insects to small animals. The rotting wood makes a perfect habitat for termites and ants as well as shelter for opossums and raccoons.
Removing downed trees as soon as possible is the best plan of action to avoid dealing with complications such as pest control down the road. In order to address this, it is best to keep your safety a priority and call in the experts. The Krohn Kutz team can make quick work of downed trees from splitting larger logs, chipping the rest, and hauling it away! Our team will ensure that no excess wood remains so that your property is not left at risk for insect or animal infestations.
ABOUT KROHN KUTZ
Krohn Kutz Tree Service is a Connecticut based team of trained professionals that offers a variety of tree removal services. Our equipment is constantly updated and we excel in reaching difficult areas safely. We work with our customers to come to an informed decision that meets their needs and our team has a strong work ethic to get the job done right.
For more information, contact us at:
860-933-8756
krohnkutz@gmail.com
Available 24/7, Including Weekends & Holidays